Music That Should Be On Your Travel Playlist
'Let the music take you to those places you dream of' – Anonymous
Tickets? Check. Baggage? Check. Sunglasses? Check. Ipod? Check. Playlist????
Did you forget it again? Well, music is as important as the travel itinerary and the luggage. Imagine yourself on a road trip or on a 5-6 hour long flight without any music. Doesn't sound like a good idea, right? The fun of a journey, especially a road trip begins with a car full of friends singing along the loud music playing in the car. Music adds colours to the trip. So add a bit more of sparkle to your travel, and make the following songs a part of your playlist, if you already haven't.
Bollywood Numbers
No matter where we go, Bollywood music never fails to make us groove to its tune. So add these peppy tracks to your playlist that will transport you down the whirlpool of memories.
1. Patakha Guddi, Highway
The Nooran sisters have created a magic with this Sufi number. Now imagine, driving on a long stretch of highway at a speed of 100 km/hr with beautiful fields on both sides of road and this song playing in the background. Seems like a 'straight-out-of-the-movie' experience.
2. Khwaabon ke Parindey, Zindagi na Milegi Dobara
Set your soul free with this amazing tune from ZNMD. Just like the movie, this song will also leave you with major travel goals. Add the song to your playlist and you are good to go on an exploration.
3. Ilahi, Yeh Jawaani Hai Deewani
If you are also bitten by wanderlust just like the Bunny from this movie, then this song should probably be on the top of your playlist. Get lost in the rhythm, the music and the mesmerising voice of Mohit Chauhan with this one.
4. Hairat, Anjana Anjani
This peppy track is for all the travellers who believe in spontaneous trips rather than planned ones. So pack your bags and get, set, go to the roads less travelled.
5. Aao Milo Chalo, Jab We Met
If you are travelling with your beloved, nothing could beat the magic of this song on a road-trip. The comfort of a car, your loved one by your side, picturesque views and this song, brings together the best of everything in life.
Country Music & Videshi Rhythm
One can never go wrong with the country music, so we've compiled a list of songs that you can play while road trippin'.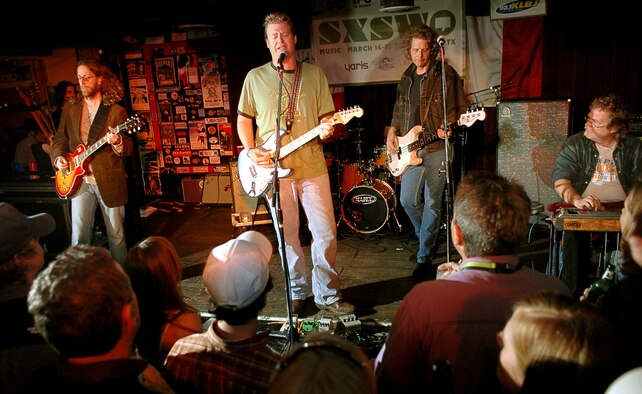 1. Traveller, Chris Stapleton
This amazing country track is perfect for a solo traveller who likes to roam on his/her own beat. The music will just flow through your mind naturally and you're surely going to relate to every word of the lyrics.
2. Swim Until You Can't See Land, Frightened Rabbit
Think of a road trip and this song comes to our mind. Take the off beaten paths with this song on repeat, and you would not want to come back to the chaos of urban life.
3. Black Lab
Any rock lover out there? Well, this band is going to drive you crazy with its contemplative and engaging music. If you're listening to them for the first time, you can start with their first acoustic venture 'Unplugged'.
4. Suddenly I See, KT Tunstall
This pop number will automatically energise you and make you want to do awesome things, while you are travelling. The lyrics are magical and you have to hear it to feel it.
Music is a perfect addition to any travel plan. If you've already prepared your playlist, do share with us your favourite songs in the comments below.