Mountainlusting are you? Head to these hill stations in India
India is home to some of the awe-inspiring hill stations that are spread across the country. Right up from Jammu and Kashmir to Tamil Nadu, there are over 20 mountain ranges that are as legendary as they are diverse. These hill stations offer a refuge from the oppressive heat and the chaos of city life. If you are the one who's looking for a summer sojourn, your search ends here!
What follows is a list of 10 hill stations that will make for a wonderful and memorable vacation.
1. Srinagar, Jammu & Kashmir
The mesmerizing landscape of Srinagar will encapsulate your thoughts and emotions like none other. This capital city of Jammu & Kashmir is fondly referred as the 'Kashmiri Venice', and it truly is one of the most romantic hill stations in India. The beauty of the serene Dal Lake, shikara rides in houseboats and gardens with Mughal influence will ensure that you have a pleasant stay.
2. Nainital
This is a beautiful summer retreat, located in the Kumaon region of Uttarakhand. The town's main attraction is the Naini Lake, which makes Nainital the 'Lake District' of India. Owing to a number of good restaurants, hotels, markets and trekking trails, Nainital is adored by millions. The hill retreat remains a buzz with activity throughout  the day, and for those who want to experience all the hustle and bustle must visit The Mall, or those who want a quiet time can head for a forest walk or a boat ride.
3. Manali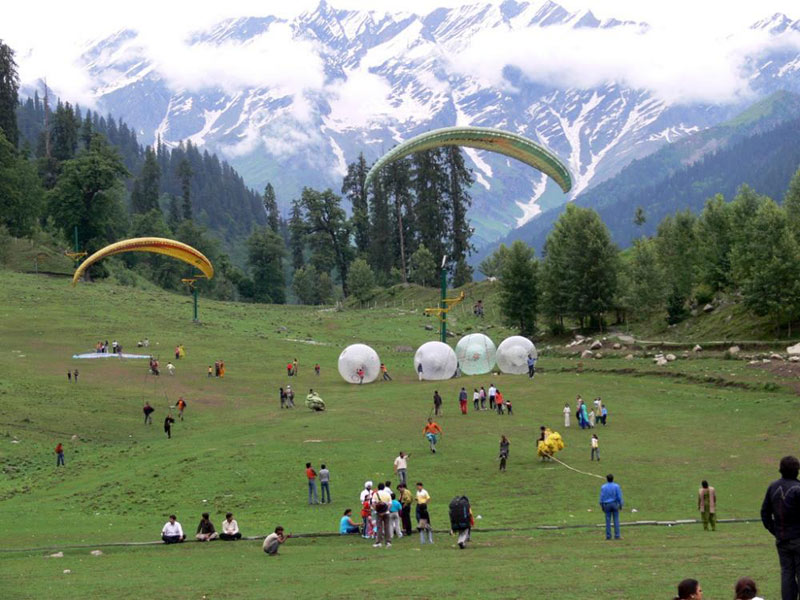 It is mostly hailed for being a famous honeymoon destination in India. Offering the stunning views of the Himalayas, numerous adrenaline pumping activities and tourist attractions, Manali is sure to cast a spell on you. Nestled in Himachal Pradesh, this is one spot where you will find varied diversity of things; ranging from temples to adventure sports. Not to mention, Manali is the starting point of the most fascinating highways in India i.e. the Leh-Manali Highway. Need we say more?
Click here for hotels in Manali
4. Shimla
Image Credits: ixigo.com
This is one of the most sought-after hill stations in India. Once the summer capital for the Britishers, Shimla now serves as a major tourist destination in Himachal Pradesh. This quaint town has colonial buildings, Christ Church, The Mall Road, gardens and picturesque view of the hills to captivate the tourists and travellers. Visit Shimla for its ethnic culture and eternal beauty.
5. Ooty
If you thought hills were limited to the Northern part of India, you need to rethink. Tamil Nadu boasts of a perfect summer escape – Ooty. Ootacamuns aka Ooty is the capital of Nilgiris and is famous for its mile long tea gardens. To enjoy the topography of the Nilgiris, you must take the Nilgiri Toy Train Ride. You could also go for boating at the Ooty Lake, or visit the botanical garden, or go on a trek to Dodabetta Peak.
6. Yelagiri
For those of you who want to spend their weekend in tranquility and at a place where they can get lost in the nature's beauty, Yelagiri is the place to be. This is not a destination with gripping adventures like Manali and Leh, but is known for its exotic beauty. Yelagiri is not a very popular hill station in the South India, and that is the reason enough for you to explore the unexplored and get away from the crowd's eye.
7. Shimoga
You might not have heard about Shimoga much, but this is one of the finest hill stations in the Western Ghats. The waterfalls, beautiful sceneries, temples and caves are some of the attractions of this beautiful hill retreat. Since the place is not known to many, you can spend some lone and peaceful time admiring the bountiful nature. Though the climate remains pleasant across the year, monsoons are something that brings Shimoga to life.
8. Shillong
The topography of Shillong is such that it is called the 'Scotland of India' and rightly so. The beautiful lakes, gentle mountains and spectacular waterfalls make up for a sight to behold. If this didn't compel you enough, then you must know that Shillong has one of the largest golf courses of Asia. Now are you excited?
9. Pahalgam
Surrounded by an aura of bewitching beauty, Pahalgam will woo your senses like none other. This scenic hill station in Jammu & Kashmir was once a favourite shooting destination for the bollywood movies, and still attract tourists, honeymooners and travellers in huge numbers. The meadows in Pahalgam are encompassed by thickly lush pine backwoods and snow-clad mountains. Plan a trip to this hill retreat and experience the true colours of the nature.
Click here for hotels in Pahalgam
10. Gulmarg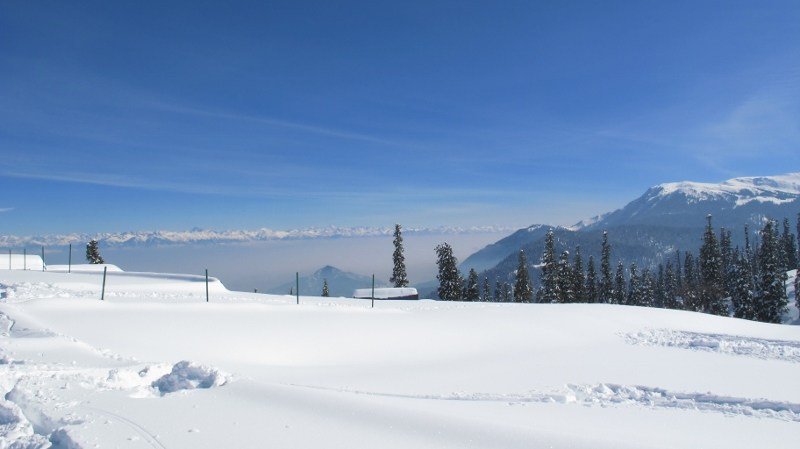 Does fantasy book with beautiful views of the mountains and grasslands excite you? Well, it's time to turn your fantasy into reality. Gulmarg, popularly known as the 'Meadow of Flowers' is a sparkling valley of wild flowers – where all that you've ever read or seen in stories comes true. During winters, the hill station transforms into a skiing destination, and only in Gulmarg is it possible to ride on the world's second highest cable car in the world.
So, for some real fun-filled summer vacations, pack your bags and head to these hill stations in India. We are definitely going. Are you?