For lil ones who travel: Kid friendly destinations in India
"The family that travels together, stays together" – Anonymous
Everybody loves a vacation, but for families with children, the same might seem like a daunting task. With the child's fickle mind and low attention span, it is important to keep them indulged and going at all times. So you need to plan for places which have plenty of interactive activities to make sure that the younger set enjoys as much as their parents do. Here's a list of top 5 places where you can keep your little ones happy and save your sanity at the same time.
1. A toy train ride in Darjeeling
Image Credits: tourism-review.com
A vacation in Darjeeling is a lot more than you can ask for. From picturesque landscapes to beautiful snow capped mountains, lush green tea gardens and a toy train ride, there is something for every kind of traveller, especially your kids. Darjeeling is definitely a kid-friendly destination, where children can enjoy in the Garg World Amusement Park, Rock Garden, Warter Falls, Cable Car Ride and Toy Trains.
Best time to visit: April to June and September to December
2. Experience adrenaline rush in Manali
Image Credits: tourmet.com
As much as you try and hold back your kids from trying adventure sports (for safety reasons, of course), it's like there's nothing that can stop them. That adrenaline pumping feeling is inbuilt in their minds and hearts. If your kid is also an adventure enthusiast, pack your bags and head to Manali to experience Rock Climbing, Camping, Paragliding, Zorbing, Rafting, Trekking and lots more activities.
Best time to visit: April to June and September to October
3. Folk dance and puppet show in Udaipur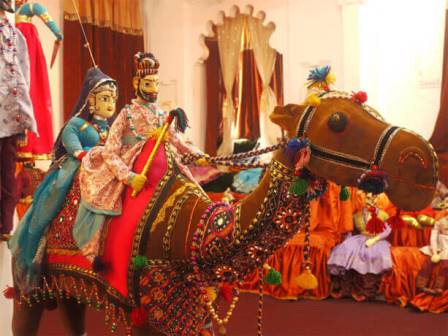 Image Credits: trinityairtravel.com
Acquaint your child with the history and culture of Rajasthan in his/her vacations. Udaipur, one of the royal cities of Rajasthan has a lot to offer so that you have an amazing time in the company of your kids. There's Puppet Show at Bharatiya Lok Kala Mandal, Folk Dance at Bagore ki Haveli, Speed Boat Ride on Fateh Sagar Lake and Light and Sound Show at City Palace to entertain the younger lot.
Best time to visit: September to March
4. Camel ride in Jaisalmer
Image Credits: globetotting.com
Animals can have a really positive impact on a child, and they both share a different bond with each other. So take your little one to meet the king of dessert, and enjoy camel ride at Sam Sand Dunes in Jaisalmer. Also, camping and gazing at the stars in Thar desert will be a unique experience for the kids.
Best time to visit: October to March
5. Strawberry picking in Mahabaleshwar
Image Credits: smartupkids.com
Take your children to the Mapro Garden for strawberry picking and they will have the time of their life. The joy of not only getting to eat strawberry but picking it right from its plants is nothing compared to, and your kids are surely going to love it. Apart from this, Mahabaleshwar has many attractions for kids, such as Boating in Venna Lake, Pony Rides and a visit to Echo Point and Children Park.
Best time to visit: March to June
When traveling with toddlers, tweens, and teens, it is all about picking the right destination, and your vacation will turn out to be a blast with your kids.