How to explore Rajasthan like a local
Rajasthan is a royalty by all means. From massive hill forts to gleaming palaces, cultural potpourri and vibrant bazaars, the state has everything to the strike the right chord. In addition to restored luxury, the colours, the curlicue mustaches and the brightly hued turbans are impossible to ignore in Rajasthan.
If you are planning a trip to Rajasthan, get ready to ride on the sands of time. Before you pack your trunks and get going, read through some pointers to help you explore this iconic state like a local.
1. Tour through the Rajasthani Havelis
Image Credits: breathedreamgo.com
If you want to experience the charm and grandeur of the bygone Rajput era, you must head to the magnificient havelis in Rajasthan. Once the seat of erstwhile rulers and wealthy merchants, these havelis have intricate inscriptions and art work to inspire one and all. Be it in Jaipur, Jaisalmer, Bikaner or Jodhpur, every havelis' visit will leave you spell bound.
2. Be all ears to the local legends
Image Credits: crossworldholidays.com
"Legend has it…" You would hear this phrase a lot more than often in Rajasthan, and listening to the entire story will give you the true local's experience. Every nook and corner of this state has a story to tell; and it's you who has to dig deep and come face to face with the essence of this state.
3. Dine with a local family
The true Rajasthani experience lies in the food they eat. There are families who will be willing to host you for dinner. So dine with them, learn about their culture and cuisine, and taste the authentic Marwari food.
P.S. Don't forget to taste dal bati churma, laal maas and ghevar.
4. Don the Rajasthani turban
Image Credits: khagta.com
To get the feel of royalty in the 'State of Maharajas', you must roam around wearing the Rajasthani turban. It is an integral part of the local's attire and is not less than their pride. So choose from over 100 styles of turban and don the one like the royals do.
5. Rajasthani folk dance with the locals?
Ummm… Don't think, just do it! The traditional music and dance of the state is captivating enough to inspire you to dance along the dance troops. Even if you have two left feet, don't shy away from imitating the locals and joining in the celebration of their culture.
6. Shop at the Johari Bazaar in Jaipur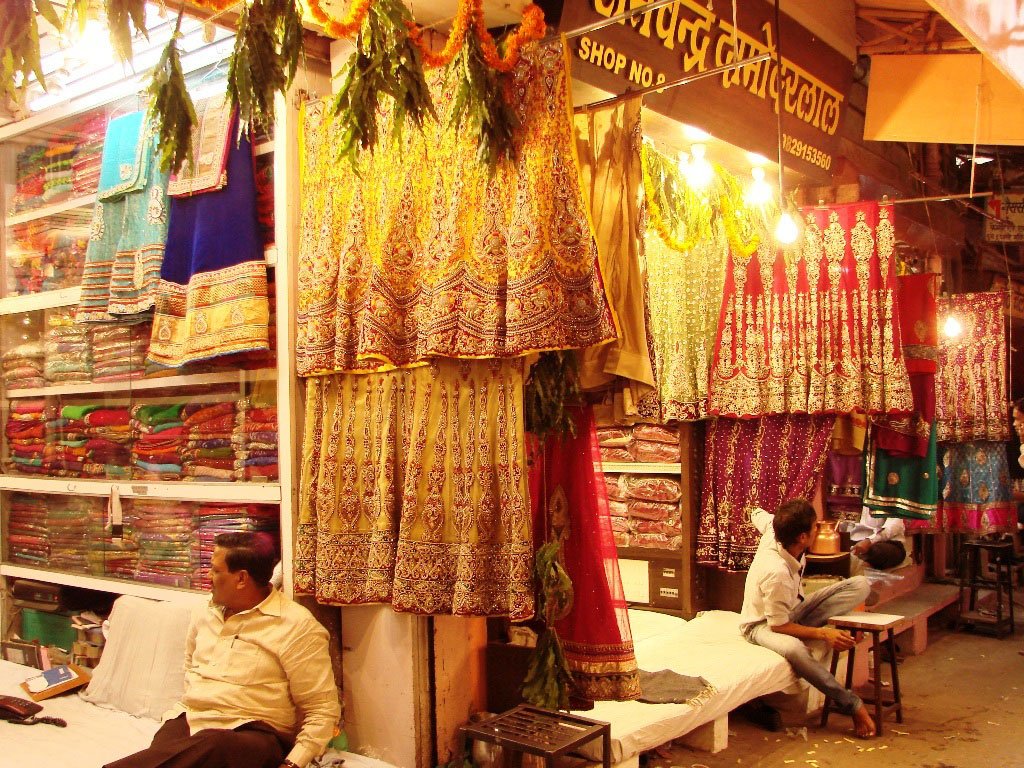 Image Credits: remotetraveler.com
If in Jaipur, take my word that you won't be able to stop yourself from shopping at the famous Johari Bazaar. Strolling through the colorful streets and getting your hands on some really cool yet ethnical stuff is an experience in itself.
7. A night to remember in the desert
Image Credits: goindia.about.com
How many of you have been fascinated by the sight of long stretch of deserts, camels strolling at a slow pace and a desert camp? I'm sure we all have! And to experience it in reality, there's no place better than Rajasthan where you can actually have a night out in the desert.
Go ahead and explore this beautiful land calling out to you 'Padharo Mhare Desh'.
Featured Image Credits: Thinkstock image