No more stay-at-home weekends – Visit one day picnic spots near Mumbai
Everyone needs a break from their monotonous routine, and Mumbaikars are no different. They are short on time, but are always high on the need of adventure and travel. To keep their enthusiasm high, we have come up with a list of places near Mumbai that will take them on a wild ride.
1. Manori
Popularly known as the 'Mini Goa', Manori is an ideal picnic spot and weekend destination near Mumbai. The clean and least crowded Marve Manori Beach attracts tourists and locals, alike. The beautiful and calm surroundings, luxurious resorts and comfortable hammocks offer a much needed relaxation.
Distance from Mumbai: 49 kms
2. Elephanta Caves
Housing marvellous cave temples, Elephanta is an island off the coast of Mumbai. It takes only a ferry ride to reach the island, where one can visit the three rock-cut cave temples, with Shiva Temple being the largest one. A must visit for a day trip from Mumbai to witness the brilliance of history.
Distance from Mumbai: 25 kms
3. Sula Vineyards
Image Credits: experienceboxes.com
Touring a vineyard, staying at a landscaped resort and tasting the finest wine in the country – a perfect weekend getaway! Not only this, one can also be a part of Sula Vineyards' annual wine festival called Sula Fest, which will give yet another reason to spend the weekend here.
Distance from Mumbai: 170 kms
4. Naneghat Pass
Image Credits: mumbaitravellers.in
Once a major trade route, Naneghat is a mountain pass in the Western Ghats near Junnar in Pune. Now, this place carries the remnants of its history and is a popular trekking spot for teenagers and families. The trek is an interesting one and definitely worth the climb.
Distance from Mumbai: 135 kms
5. Matheran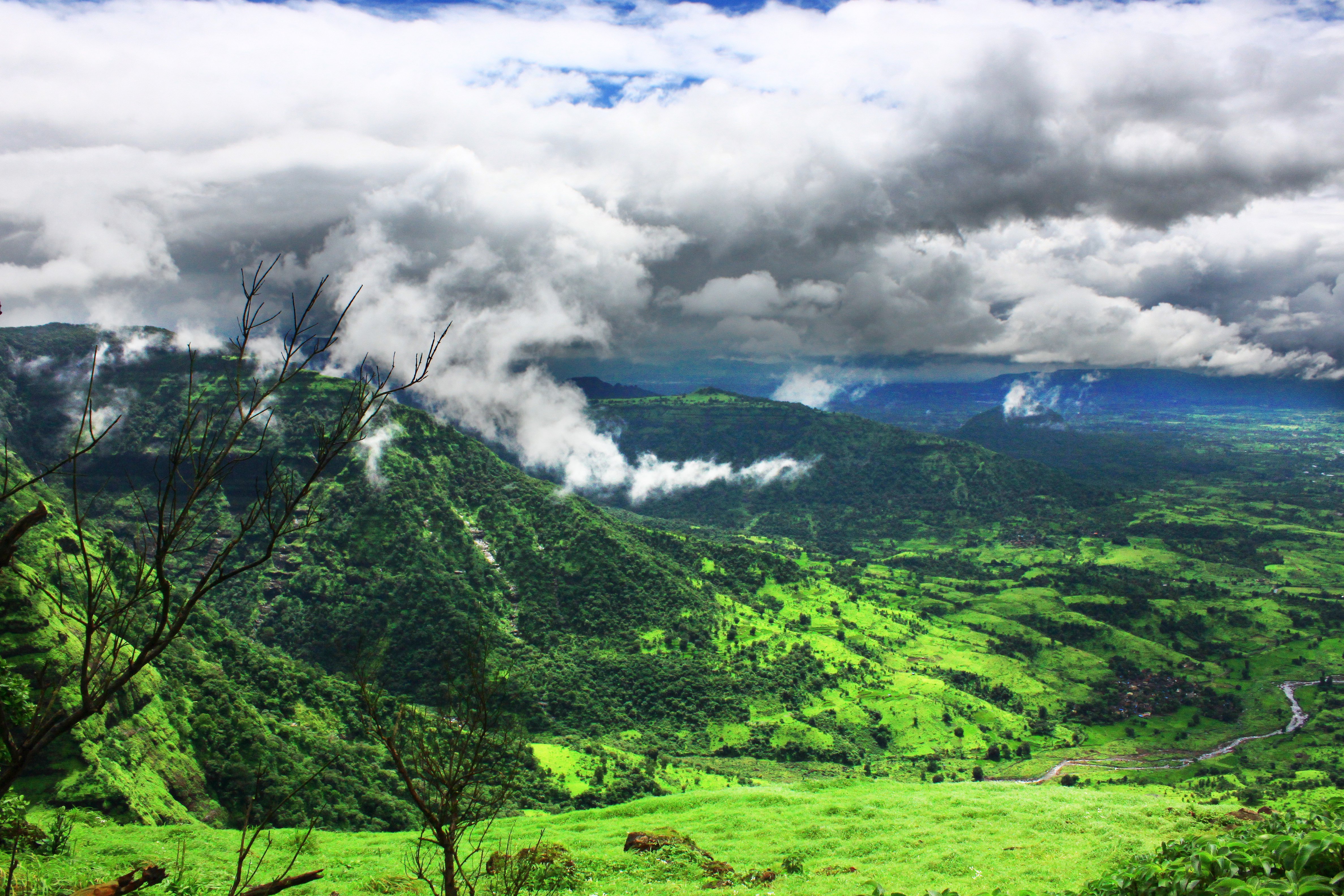 All the adventure enthusiasts, wear your safety caps and head to Matheran for a day of fun and frolic. Here, one can indulge in activities like horse riding, valley crossing and trekking, and visit places such as Charlotte Lake, Porcupine Point, Echo Point, Monkey Point and Heart Point. So plan a trip to Matheran for a memorable time.
Distance from Mumbai: 80.3 kms
6. Kolad
Did someone say rafting? Well, Maharashtra has its own piece of Rishikesh in Kolad. Right from white water rafting and rappelling to wall climbing, kayaking and hiking, Kolad has a lot to offer the adventure seekers.
Distance from Mumbai: 121.9 kms
7. Lavasa
A popular weekend getaway from Mumbai and Pune, Lavasa is India's first planned hill station. With mesmerising landscapes, ample of natural beauty and peaceful ambience, Lavasa is definitely a go-to place for honeymooners, families and teenagers.
Distance from Mumbai: 193 kms
8. Pawna Lake
Image Credits: thrillophilia.com
From past few years, Pawna Lake has been a major picnic spot and a popular destination for one day trips from Mumbai. This beautiful lake is nestled in the Sahyadri range, and offers amazing views of the dam and the lake. People also prefer camping and engaging in various water sports and activities at the lake.
Distance from Mumbai: 108 kms
9. Kamshet
If a weekend in the lap of nature with a hint of adrenaline rush is what one looks for, Kamshet is definitely a place to be. Popularly known as a 'paragliders paradise', this hill station holds a special spot in the hearts of tourists. Along with paragliding, one can spend time visiting forts and caves in Kamshet.
Distance from Mumbai: 102 kms
10. Igatpuri
Image Credits: gotravelaz.com
Bask in some peace, away from the city's hectic life at Igatpuri – a charming hill station in Nashik district. Dense forests, pebbly terrain, variety of flora and a number of ancient temples characterize the landscape of Igatpuri. So head out and explore this beautiful hill station.
Distance from Mumbai: 120 kms
Mumbaikars! From heritage sites to nature walk and adventure activities, there's a lot on your plate and it's about time you start with the exploration.
Featured Image Credit: haikudeck.com